1
PlayStation Store Update, 21 March 2013
Posted by I_live_4_fun , 20 March 2013 · 953 views
PS Store
PS Plus
PS Store Update
It's another smaller update in the PlayStation Store this week, but that is only a measure of the range of new content rather than a measure from the overblown awesome scale
. First up, PlayStation Plus members will have access to the very unique puzzle game,
Puddle
, free on the PlayStation Vita as well as an exclusive Beta access to the upcoming massive scale third-person online shooter,
Defiance
. Huge games like the new first-person shooter
Walking Dead: Survival Instinct
, based on the hit TV series itself,
Warriors Orochi 3
and
Uncharted 3: Drake's Deception Game of the Year Edition
will also be making their way to the PlayStation Store from today along with exciting downloadable content for
Assassin's Creed III
and new characters for
PlayStation All-Stars Battle Royale
.
But the biggest news that has had everyone buzzing for months on end? It's the amazing and gorgeous-looking
Bioshock Infinite
from Irrational Games, which will be sure to take players on an epic journey when it is released in stores later next week.
PlayStation Plus PS3
Defiance™ Beta
(Exclusive 4-day Beta trial for PlayStation Plus members. Check out more details of the game
here
).
PlayStation Plus Vita
Puddle
- (Free) 100% off
PS3 games
BioShock Infinite
(pre-order now
to get a free copy of Bioshock
, available from 26th March)
Price: AU $89.95/ NZ $109.95
PEGI: 18
Dollar Dash (trial available)
Price: £7.99/€9.99
PEGI: 12
Quantum Theory
Price: AU $39.95
PEGI: 16
Availability: Not available in New Zealand
The Walking Dead: Survival Instinct (available from 22nd March)
Price: £49.99/€59.99
PEGI: 18
Uncharted 3: Drake's Deception Game Of The Year
Price: AU $44.95/ NZ $64.95
PEGI: 16
Warriors Orochi 3
Price: AU $39.95/ NZ $59.95
PEGI: 12
PS Vita games
Atelier Totori Plus with Bonus
Price: AU $54.95
PEGI: 12
Availability: Not available in New Zealand
PS2 games
Warriors
Price: £7.99/€9.99
PEGI: 18
PS3 DLC
Aliens: Colonial Marines
Assassin's Creed III
Prices: AU $14.45/ NZ $18.95
Capcom Arcade Cabinet
Dance Magic
Dynasty Warriors 7 Empires
Guardians of Middle-Earth
Prices: AU $2.95/ NZ $3.75
Hyperdimension Neptunia Victory
Histy's Laziness Prevention Set (Free)

Vert's 'Cross Cube' Weapon (AU $1.75/ NZ $2.25)
LittleBigPlanet 2
Spring Seasonal Creator Pack (re-release one week only)
Prices: Free
Magic 2013
PlayStation All-Stars Battle Royale (Cross-Buy)
Resident Evil 6
Prices: AU $14.45/€9.99
Rock Band 3
Rocksmith
SingStar
One Direction – Live While We're Young

Panamah – DJ Blues

Freddie Mercury – The Great Pretender

Freddie Mercury – Made In Heaven

Freddie Mercury – I Was Born To Love You

Freddie Mercury & Montserrat Caballé- Barcelona

Freddie Mercury – Living On My Own (1993)
Prices: £1.15/€1.39
The Pinball Arcade
Add-On Pack 9 Pro: Star Trek: The Next Generation (AU $11.75/ NZ $15.15)

Add-On Pack 9: Star Trek: The Next Generation (AU $7.35/ NZ $9.45)

Pro Version Upgrade: Star Trek: The Next Generation (AU $7.35/ NZ $9.45)
PS Vita DLC
Everybody's Golf
Gloria Costume (AU $0.65/ NZ $0.85)

Erika Costume (AU $0.65/ NZ $0.85)

Everybody's Golf Bundle (£5.99/€7.49)

Mt. Sakura Country Club (AU $3.65/ NZ $4.65)

Mar Cielo Golf Course (AU $3.65/ NZ $4.65)

Northern Fox Country Club (AU $3.65/ NZ $4.65)

Gloria Playable Character (AU $1.05/ NZ $1.35)

Erika Playable Character (AU $1.05/ NZ $1.35)

Kat from Gravity Rush Playable Character (AU $1.05/ NZ $1.35)
PlayStation A
ll-Stars Battle Royale (Cross-Buy)
Silent Hill: Book Of Memories
Prices: AU $5.85
Availability: Not available in New Zealand
The Pinball Arcade
Add-On Pack 9 Pro: Star Trek: The Next Generation (AU $11.75/ NZ $15.15)

Add-On Pack 9: Star Trek: The Next Generation (AU $7.35/ NZ $9.45)

Pro Version Upgrade: Star Trek: The Next Generation (AU $7.35/ NZ $9.45)
Avatars
The Studio
Bob London Avatar Bundle 1

Bob London Avatar 1

Bob London Avatar 2

Bob London Avatar 3

Bob London Avatar 4
Videos
Access episode 74

BioShock Infinite – Lamb of Columbia

Call of Juarez: Gunslinger – reveal trailer – not available in Germany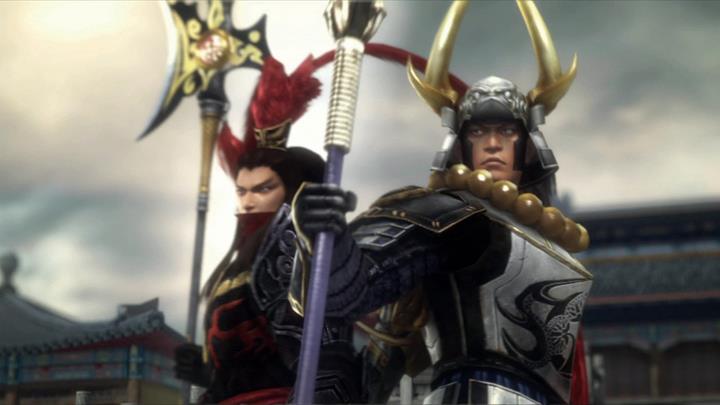 Source:
EU PlayStation Blog, 20th March, 2013
Chat about this in the forums at:
PlayStation Store Update, 21 March 2013